What we do
The Approach
Our underlying approach is participatory and strength-based, enabling processes that assist you to do what you do better. We assist programs and projects to more effectively work cross culturally, to engage stakeholders, influence key decision makers, and achieve goals. We build deep analytical rigour in strategic direction.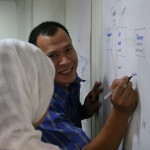 ENGAGEMENT
We facilitate processes to help you work with stakeholders and partners, in alliances and partnerships. We build collaborative practice.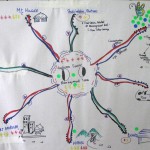 MONITORING AND EVALUATION
We do participatory evaluation using mixed methods, including program logic (Theory of Change), the Most Significant Change technique, observation and analysis, and visual reporting. We help build organisations' capacity to construct meaningful monitoring, evaluation, reporting and learning frameworks.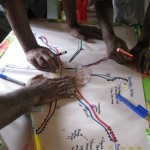 CAPACITY BUILDING
We work with staff and stakeholders to support organisational development through team building, training and coaching, governance and leadership.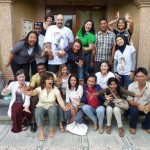 TRAINING
We hold in-house and public training events on participatory and strengths-based methods and tools.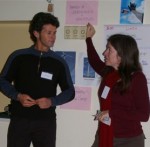 FACILITATION
We use a variety of processes and facilitation styles depending on need. We could be described as emergent facilitators this means that we do good planning and preparation but on the day we facilitate what needs to be facilitated, and if that means adjusting or throwing out the plans then so be it.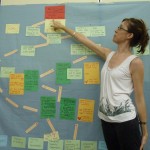 PLANNING AND DESIGN
We assist with program design, strategic thinking and planning. We undertake strategic planning, theory of change / program logic and outcome mapping to rigorously design projects and programs